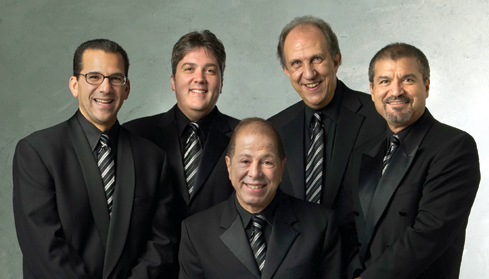 Read The Greek Company Orchestra's write up in Athens' Espresso newspaper.
This is by far, one of America's best Greek orchestras. Showcasing a wide variety of Hellenic music styles, The Greek Company can excite any crowd with a colorful blend of dance music and easy-listening tunes.
These five talented musicians from the Western Pennsylvania and Eastern Ohio areas have been entertaining ethnic music fans for the past three decades in and around the Pittsburgh, Baltimore, Columbus and Cleveland areas as well as in West Virginia, Boston, Seattle, New Orleans and Miami.
People who have heard these gentlemen in various ensembles throughout the years have agreed that this thrilling combination is truly the right mix of talented individuals who can make any party a grand success.
Combining the sweet sounds of bouzouki duets, the mesmerizing lilt of the keyboard and the hard-driving rhythm of the drums and the bass makes everyone want to dance. And of course, unleashing the hypnotic sounds of the clarinet and the violin brings back the Greek traditions that we've all grown to love. Add to that, two and three-part vocal harmonies that will have you singing along with the band and you'll have an evening to remember.
The Greek Company specializes in Nisiotika as well as Laika for those who love dancing in the style that has endured over the years. For listeners whose level of excitement is elevated by Rembetika, The Greek Company exhibits a unique style that takes you into a nightclub mode. Versatility is the "name of the game"!
Hear for yourself the Musical Group that so many others have called the Tri-State Area's "best party band".